Hacking Demonstration at FinTechWeek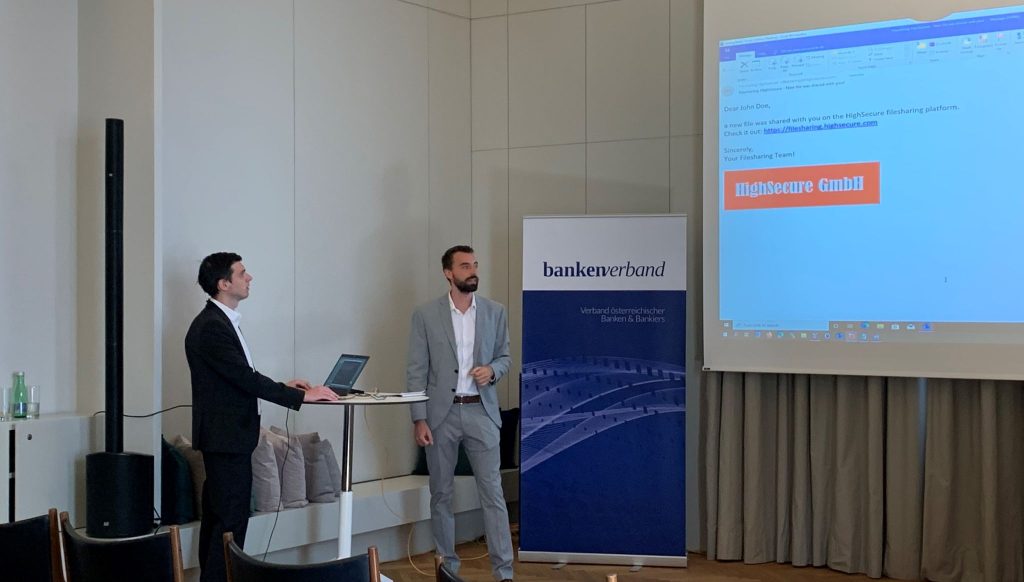 Last Friday, Certitude was able to contribute to this year's FinTechWeek, an event organized by the Banking Association and the Vienna Business Agency, with several hacking demonstrations. Cyber security is an important topic for FinTechs, both because of the general risk situation and in particular because of the high attack surface of FinTechs and the high regulatory requirements.
Our experts Marc Nimmerrichter and Roman Ferdigg carried out a targeted phishing attack and a brand-new Follina exploit and hopefully also gave the participants without a background in IT security a clear idea of how such attacks work.
For all those who missed the date, the talk is still available on-demand under this link.